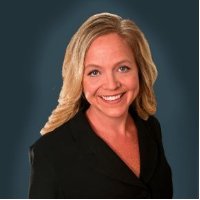 A serial entrepreneur, Christine thrives on creating and building businesses. After college she was involved in building a multi-million dollar office furniture and interiors company. Next she started a company that specialized in hand-painted faux wood grain garage and entry doors. She's worked in the beauty, medical and software industries as well. All along the way, Christine has been in charge of all different aspects of marketing. As online marketing avenues have developed, she's taken the opportunity to study, learn and experiment with what works and what doesn't. She now applies that expertise to helping businesses and individuals manage and improve their online reputations.
A single mom to pre-teen son Logan and a Morkie fur baby named Carly, Christine grew up in South Florida as an only child. She went to Tallahassee for college and quickly realized her mistake in not going to Gainesville. Since it was too late in the semester to become a Gator, she returned home where she ended up attending and graduating from FAU.
For fun, Christine enjoys working out, yoga, traveling and the beach. If there's any time left over, you may find her doing a little shopping here or there. Philanthropy is important to her and she's always looking to help others, specifically organizations that work with homeless people and women and children in crisis.
Looking ahead, Christine plans to do the opposite of most people and retire to a city somewhere north of the Sunshine State, perhaps New York or Washington D.C.